Cognex always checks the label carefully for AstraZeneca.
An application solution story from Cognex
Problem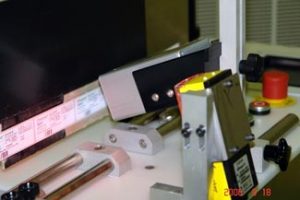 AstraZenec,one of the leading pharmaceutical companies in the world, needed to improve the accuracy of label detection in order to maintain production quality. The problem arose from the assistant system counting product labels as traditional electric-photo sensors often encounter errors when checking the edge of two neighboring labels. These sensors are not competent enough to meet such high speed production requirements. In order to reach zero defect level in production, AstraZeneca needed a more accurate vision system to count label numbers, to check whether the edge of the neighboring labels on the production line are correctly aligned and to raise the alarm when an error occurred.
Solution
AstraZeneca performed a series of tests on their production line using vision systems from Cognex as well as from several other vision suppliers. While they found that all the systems tested met basic production requirements, Cognex's vision sensor stood out as the intelligent sensor capable of going further.
Benefit
Thanks to the stability and accuracy of this vision sensor, the quality of detection and counting is maintained and a high level of productivity is guaranteed. Costs are reduced while resolving a difficult problem. AstraZeneca is considering expanding the application to inspect date codes and inspect packaging.
Tri-Phase Automation is a Cognex distributor in Wisconsin. We offer machine vision evaluations and technical support to help our customers solve their applications.