Medical Products Application by Cognex.
Device Product Number Match
The Problem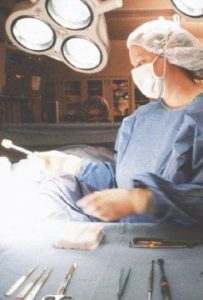 A Medical Device manufacturer required a Product Number inspection during their production process. Traditionally, this was done manually, but was prone to operator error and resulted in rework costs. Traditional sensors could not easily read the product numbers, and expensive Vision Systems were not practical.
The Solution
A Cognex vision system was installed. The manufacturer required a solution where a part would be manually inserted into a precision fixture and when an operator hits a start switch (external trigger) it would perform the Product Number inspection. The system met this goal using two pattern sensors to inspect for the matching Product Numbers based on an internally stored template. As a bonus feature, its ability to store settings for up to 16 jobs allowed the manufacturer an added benefit to quickly enable line changeovers.
The Benefit
Quality was improved with the manual inspection replaced with the Cognex's system. Rework costs declined dramatically and the manufacturer was able to leverage the changeover capabilities to decrease errors during line changeovers.
Product Recommendation: Cognex In-Sight 2000
Tri-Phase Automation is a Cognex distributor in Wisconsin. We offer evaluations and technical support to help our customers solve their applications.