A customer success story from Cognex.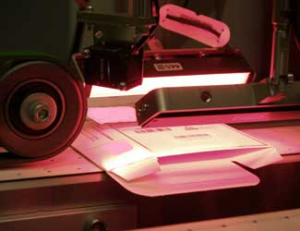 A medical device manufacturer needed to inspect for the presence of two dowel pins and a plastic cover on a product. Traditionally, this inspection was done manually, but was prone to operator error and resulted in rework costs. Traditional photoelectric sensors could not adequately identify the missing components due to their small size and position.
A Cognex vision system was installed in an inspection station. An operator would place the component into the station and would manually trigger the sensor to perform the inspection. It uses two contrast sensors to inspect for the missing dowel pins and a pattern sensor to inspect for the missing plastic cover.
Manual inspection errors were eliminated and product quality was increased. Rework costs declined dramatically and production line speed was increased.
Tri-Phase Automation is a Cognex distributor in Wisconsin. We offer evaluations and technical support to help our customers solve their applications.