Monitoring of oil, petrol and gasoline separators.
A water industry solution from Pepperl Fuchs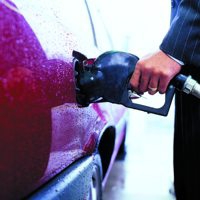 Using oil separators and oil water separators to protect groundwater sources from oil, gasoline and petrol pollution is crucial. Water, especially groundwater sources used for drinking water and other human use, is a valuable resource that must be protected from pollution. Car repair shops, airport runways and industrial applications can produce oily water runoff that has the potential to cause groundwater contamination.
Close monitoring of oil separators and oil water separators is provided with an electronic alarm system, featuring an early-warning mechanism that is able to recognize critical operating conditions of the separator early enough to prevent any discharge of pollutants into the environment.
Pepperl Fuchs Products: Level Measurement and intrinsically safe mobile devices
Tri-Phase Automation is a automation distributor of Pepperl +Fuchs in Wisconsin. Contact Tri-Phase Sales or Get a Quote