Graham Engineering creates an intuitive HMI for plastic extrusion blow molding equipment using InduSoft Web Studio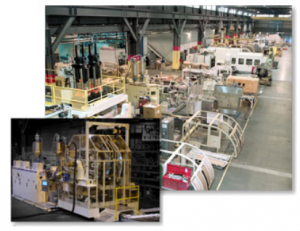 Graham Engineering Corporation manufactures blow molding equipment that produces plastic containers of every conceivable shape and size. The versatile nature of plastics lends itself well to flexible machines, but without a well-designed HMI to operate that machine, the functionality is severely limited.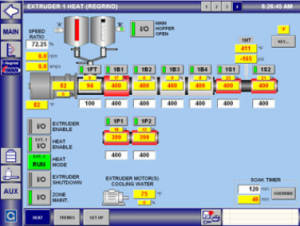 Graham Engineering formed a partnership with InduSoft, and used InduSoft Web Studio to create the HMI portion of their proprietary PC-based XBM Navigator control system. This intuitive HMI offers complete control over the blow molding process to the machine operators.
The result of this wholly reinvented HMI is a more robust platform that offers GEC complete control over the look and feel of their interface, paired with excellent technical support and seamless communication with the hardware platform.
Tri-Phase Automation is an InduSoft distributor in Wisconsin
Contact Tri-Phase Sales or Get A Quote