Precision Pumping Systems helped Simplot develop a water and wastewater regulation system for one of the largest feedlots in the United States.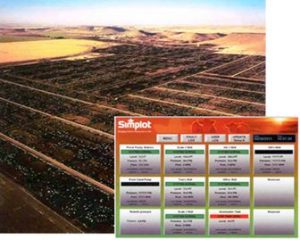 The United States is a major exporter of food, particularly beef. Feedlots, like the Simplot Land and Livestock feedlot in Grandview, Idaho. With so many animals to feed, shelter, and provide water for, it's no surprise that feedlots have some rigorous requirements that must be met, particularly in regulating the water and wastewater of the facility.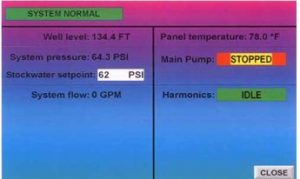 Precision Pumping Systems was able to meet all these requirements using an application developed in InduSoft Web Studio v7.0.The application developed for the feedlot monitors and controls a wide variety of equipment.
PPS also configured the InduSoft Web Studio application with a wireless LAN connection that offers Simplot control and monitoring of everything from the main pond pump system to the remote wells and turbine pumps. The application developed by PPS monitors levels, pressures, flows, and pump status. It also allows users to adjust the process set points in the PLCs in all locations.  Fault conditions from the sites are recorded in the log and sent through text message or email to the system operators.
This is an application story from InduSoft.
Tri-Phase Automation is an InduSoft distributor in Wisconsin
Contact Tri-Phase Sales or Get A Quote