Collect large number of data in short time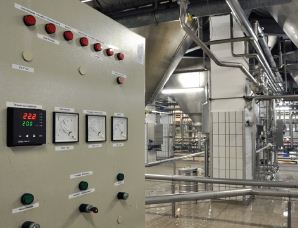 Aquaflot was charged to build a new cutting edge waste monitoring treatment plant based on an existing one. To be able to design such a construction, a large quantity of data needed to collected about the existing building and its working process. They needed the quickest way of obtaining the data without interfering with the waste water treatment plant control system.
Therefore they chose to connect an eWon router to the PLC SIMATIC S7-300 of the current station. This installation enable them to collect and archive values from the system into the eWON router internal memory, select the monitored values and even select the time period to be displayed on the chart.
This is an eWon customer success story.
Tri-Phase Automation is a HMS/Anybus/eWon distributor in Wisconsin.
Contact Tri-Phase Sales or Get A Quote