eWON industrial routers provide technical with low-cost and quick access the control system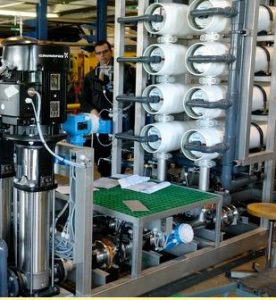 Remote monitoring is now an absolute necessity for certain companies. In the world of water and purification, where distance between pumping stations, treatment installations and central office are considerable. Regardless of the location, a customer will want a broken-down installation to be troubleshoot quickly and running as quickly as possible.
Where extensive monitor and control system are required, they are equipped with the eWon 2005CD. Connecting a PLC poses no problems.
Tri-Phase Automation is a HMS/Anybus/eWon distributor in Wisconsin.
Contact Tri-Phase Sales or Get A Quote