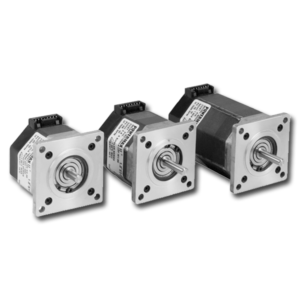 Motion System for Ventilators & Therapeutic Devices
The immediate need for medical ventilators is unprecedented, and many manufacturers are rising to the task of rapid development and production of these potentially lifesaving devices.
The heart of a ventilator is the motion system, which must provide precise control of pressure, volume and oscillation rate to meet the requirements of each case. At the same time, the sheer number of ventilators needed today calls for motion components that are easy to integrate, available in virtually unlimited quantities, and affordable—all without sacrificing quality and reliability.
Powermax NEMA 23 stepper motors  from Kollmorgen are ideal for use in ventilators, providing the ability to precisely control the pressure, volume and rate of breathing oscillations without the need for an encoder and feedback circuit. These motors are agency-certified for use in medical equipment (CE, UL Recognized), with off-the-shelf models available for immediate delivery. Kollmorgen can also rapidly prototype and produce customized motors to meet your specifications, in virtually any quantities you need.
Tri-Phase Automation is a Kollmorgen Distributor in Wisconsin and  IMAC Motion Control is a Kollmorgen Distributor in Illinois.
Contact our sales engineers!