Ewon Remote Access Saves Trips to Customer's Field Locations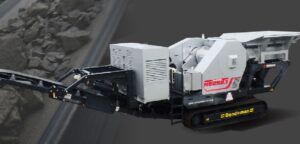 Nakayaman Iron Works in Japan manufactures crushers, screens and feeders, sand-making machines, belt conveyors and rock crushing recycling plants. As they  implement  advanced automation in their rock crushing, the number of PLC-based machines  increased.  In result, they received more and more support requests.  Moreover, their customers' requirements, as well as the way their systems were controlled became more complex. A solution was needed to allow the company to communicate directly with the rock crushers, which generally are found in remote locations in the field.  Remote access was the solution.
A range of automation technologies including Programmable Logic Controllers (PLCS), Human Machine Interfaces (HMIs) and IP cameras are employed and no change to the procedure was required to connect to these  devices with Ewon's solution.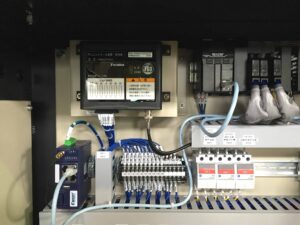 Nakayama's selection criteria for choosing Ewon:
The running cost is inexpensive, since the Talk2M can be used for free.
Being able to use the cellular network to establish a VPN connection without the need to change the settings of the router onsite was important.
The Ewon Cosy uses a 24vDC power source and is small so it can fit easily inside the control panel of their machines.
Nakayama discovered that applying the Ewon COSY has reduced the need for travel and pushed their customer service to a new level.  Since using the Ewon Cosy, they can do diagnostics remotely and check  problems on the machine.  Often, they can solve the issue remotely by adjusting the PLC programming or giving customers simple instructions over the phone.  A problem can be remotely solved in about 2 hours on average saving them time and travel expenses.
Read the full Ewon case study:  Ewon Cosy Works in Rock Crushing Environment
Tri-Phase Automation is  Wisconsin Distributor of Ewon by HMS  To learn more about remote access solutions, contact us.