Applied Motion Products, Inc works together with HEIDENHAIN to expedite critical components to a large manufacturer of ventilators. StepSERVO™ Integrated Motors from Applied Motion Products are equipped with HEIDENHAIN encoders are making their way into the production of 5,000 new life-saving medical devices.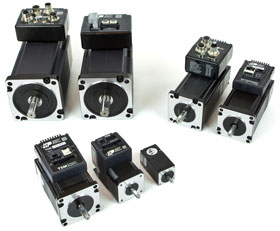 StepSERVO™ Integrated Motors combine a proven integrated motor design with a high-resolution incremental encoder and closed-loop firmware. This combination provides users with the ability to create peak torques up to 50% higher than open loop motors, as well as operate cooler and quieter – especially important to ventilator manufacturers. The incremental RENCO RCML 15 rotary encoders used in the design are compact and continue to provide easy-to-integrate motion control performance.
Tri-Phase Automation/IMAC Motion is a distributor of Applied Motion Products in Wisconsin and Illinois.  Contact us to get more information on motion system products.