Airport Performance
On-Demand Remote Connectivity Solution
Troubleshooting made more reliable and secure with Ewon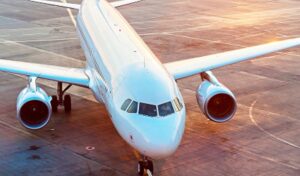 An aircraft guidance and docking leader ADB SAFEGATE and Ewon, a leader in remote access communications equipment, have teamed up to make the commissioning and troubleshooting of ADB SAFEGATE systems more reliable and secure.
ADB SAFEGATE has served as the experts in creating a higher quality, safer and more convenient future for aviation.  It serves the needs of over 2,500 airports in more than 175 countries. They use Ewon to better accomplish their safety goals by allowing remote access to equipment thousands of miles away.
Airports require great attention to detail on safety industrial automation systems are used to handle a lot of the switching of landing and approach lights.  Most systems are designed with build-in redundancy for maximum reliability. This can include redundant PLCs, redundant HMI's redundant fiber ring communication, redundant circuits, and redundant power sources.
In addition to the security issues, many airports simply do not have a LAN/WAN connection near ADB SAFEGATE's equipment. The lack of physical connection is no problem with Ewon.  nearly 95 percent of their connections come by way of cellular SIM cards. Ewon provides the right product solution for applications with connections using both 3G and 4G technologies designed for worldwide use.
Besides the ability to connect the Ewon routers using cellular technology, Ewon features the ability to access the system through mobile devices. Using Ewon's no cost M2Web, a tech or an engineer can access remote automation control devices from their tablet or smartphone.
Reduce Travel Time and Cost
The cost of the Ewon devices is minimal compared to travel costs. By applying the Ewon systems and its Talk2M software everywhere possible many issues can be solved remotely. They have more time to focus on other things when issues can be solved remotely.
Read the Ewon success story: Air travel made safer by ADB SAFEGATE and Ewon
We are a distributor of HMS/Ewon.  Contact us to learn more about remote access solution or to get a quote.