Water Features: Pump Control PLC and HMI Solution
A Success Story from Unitrontics: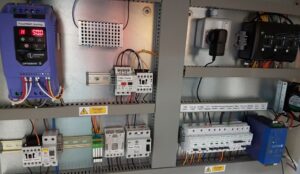 Tills Innovations specializes in the design and installation of custom water features in UK.  They selected to use the UniStream 10.4 PLC + HMI by Unitronics for a large water feature project.  This powerful, multifunction controller automates multiple pumps, valves, and lighting for the feature, while enabling remote monitoring and control via an easy to use interface.
The Right Solution
The UniStream 10.4 programmable logic controller was used which provided the communication and control features they needed, and the 10.4-inch touchscreen was a perfect fit for the necessary HMI detail required to run the system.
The water feature includes two control stations. The first top station houses the main touchscreen and a 3G/4G GPRS router for remote access.  The second bottom station is 70 meters down the hill and houses remote analog and digital I/O modules connected to Unitronics EX-RC1 remote adapter.  The UniCAN CANbus protocol from Unitronics facilitates efficient communications between the adapter and the PLC.
This system has controls for the seven feature pumps, two filter pumps, and various water top-up valves, along with the chemical dosing and lighting.  The UniStream's Data Tables are used to commission the pumps and each pump's flow must be adjusted to standardize the water height.  A second set of Data Tables then stores and activates preset patterns.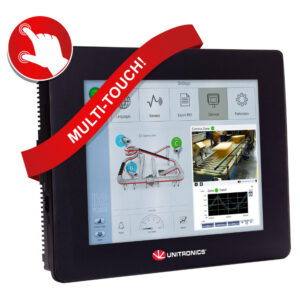 All-in-One software, UniLogic™,  is intuitive and easy to use, which speeds up the programming process. One of the essential software features for this project is the built-in Alarm management system. The client monitors the system remotely daily to check for any problems. The PLC triggers alarms that are easy to understand and to resolve.
In Addition, UniLogic™ programming software allows the programmer to create both the PLC and HMI applications in one simple environment. The software, provided at no cost, also offers features to cut programming time, like the ability to store Ladder functions, HMI screens, and Web pages in a code library for use in other projects.
Tri-Phase Automation is a WI Unitronics Distributor and IMAC Motion Control is a distributor for Unitronics in IL.  Contact us with questions or to get a quote for Unitronics products.