Safety Laser Scanners vs. Safety Mats – Which One Do I Choose?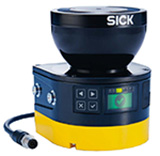 Safety mats have been used in every industry as a standard form of area protection in the plant environment for over 50 years.  Since then, new technologies have emerged for safety applications, including safety scanners.  The argument for safety mats has been that safety laser scanners are four times the cost. Now that the initial price point of safety scanners has fallen by 50 percent; the overall ROI for safety laser scanners is significantly better than safety mats. Replacing the safety mat once or twice exceeds the cost of the safety scanner.  Perhaps is time to take a closer look at the comparison.  Read the Whitepaper from SICK: Safety Laser Scanner vs Safety Mats
Are you considering making the switch to a safety laser scanner?
We can answer your questions or show you a demo!