Eden E a non-contact safety sensor for harsh environments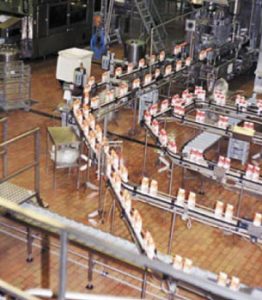 In the past the production was interrupted at least once a week due to the failure of mechanical switches. The production interruptions have been responsible for significant loss in revenue over the past years.
ABB/Jokab's Eden E has replaced mechanical switches on filling machines from ELOPAK in order to increase reliability and ensure a high level of safety. Depending on the type of filling machine up to 27 Eden E sensors are used. Each machine is also equipped with two Vital safety modules to achieve safety category 4 for the monitoring of hatches.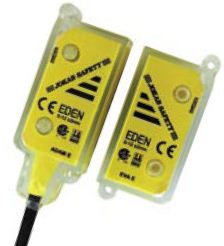 Eden E is a special version of Eden being designed for harsh environments. Tests show that Eden E can be used in temperatures from -70°C to 100°C. . A major advantage obtained by using Eden E, compared to a mechanical switch, is that physical keys are not required. This means that future alignment problems due to mechanical deterioration of the assembly do not cause mechanical failure and hence safety problems.
This application success story is from ABB Jokab
Tri-Phase Automation is an ABB Jokab distributor in Wisconsin.
Contact Tri-Phase Sales or Get A Quote