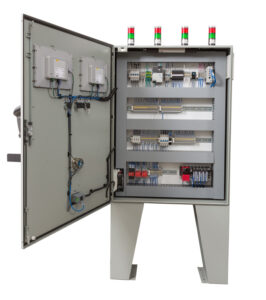 A top semi-trailer manufacturer wanted to replace a PC-based control system with a PLC, a programmable logic controller system. Their legacy control system started to fail too frequently. As a result, this led to costly downtime, manual repair tasks and extra paperwork. In addition, the employee who had developed the PC-based system was no longer with the company and no one else knew how to maintain it.
The manufacturer relied on its longtime automation distributor, Tri-Phase Automation, when ready to upgrade to a more modern PLC system. Tri-Phase Automation brought in ACS, a systems integrator, who engineered the main Mitsubishi Electric PLC systems, as well as the Manufacturing Execution System (MES) PLC system, to the manufacturer's distinctive needs.
The updated Mitsubishi Electric PLC systems not only delivered more advanced automation, but also resulted in a speedier, more powerful and user-friendly database.
Automation Solution Products Used: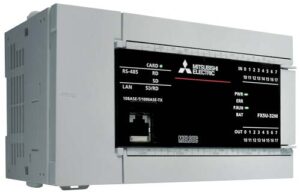 Main PLC:
MELSEC-F (FX) Series FX5U Starter Kit
MES PLC:
MESEC IR- R Series MES Interface Module
MELSEC IQ-R Series Sequencer CPU
MELSEC IQ-R Series Base Unit
MELSEC IQ-R Series Power Supply Unit
The Advantage
The company upgraded its process control system without any production interference across three plants in three cities. With the PLCs from Mitsubishi Electric, the manufacturer greatly reduced unexpected downtime and eliminated many manual tasks and paperwork, which were vulnerable to human error. The system also automated data capture with a built-in barcode scanner to boost productivity.
To learn more, download and read the complete case study: ACS Mitsubishi Case Study
Tri-Phase Automation is Mitsubishi Electric diamond distributor partner in Wisconsin and Northern IL.
We can answer your questions or provide you with a quote.