An application story from Exlar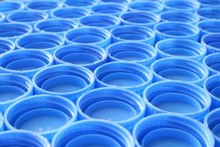 APPLICATION
Injection Molding:
Ejection of molded parts from mold.
CUSTOMER
A plastic bottle cap manufacturing company located in Europe.
CUSTOMER CHALLENGE
Throughput goals were not attainable with existing hydraulic and pneumatic cylinder solution. In addition, the existing solution required significant maintenance over the life of the machine resulting in an unacceptable amount of machine downtime.
SOLUTION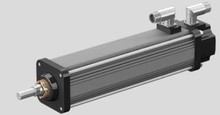 The customer selected the Exlar®GSM and GSX Integrated  Motor / Actuator due to their high power density and speed. In addition, the compact form factor of the GSM and GSX  (comparable to a hydraulic cylinder) required minimal engineering design changes to accommodate.
According to the customer, in addition to offering a superior product solution the Exlar service and support team provided a high level of communication throughout the project and specifically addressed all needs of the application.
RESULTS
Converting to the Exlar GSM and GSX products resulted in a significant increase in machine productivity, both in terms of increased throughput and reduced machine maintenance/downtime. Additional benefits of the Exlar solution include increased part quality and reduced scrap.
Tri-Phase Automation is a distributor of Exlar in Wisconsin.
Contact Tri-Phase Sales or Get A Quote