How can you make sure that your pumps are operational when water levels rise?
Monitoring pumps and water levels 24/7 without being on-site.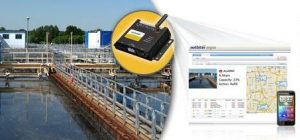 With a HMS remote management solution, you can see the exact status of your pumps and water levels without being physically present 24/7. You can also monitor the energy consumption to streamline your operations.
This is a water and wastewater remote monitoring application solution from HMS.
Tri-Phase Automation is a HMS/Anybus distributor in Wisconsin.
Contact Tri-Phase Sales or Get A Quote