A single Snap-in I/O module from Unitronics did just the trick!
Challenge
AMPS Industrial Controls Corp., a distributor of automation components and systems integrator, was recently hired by an end user to update and automate the controls of a second-hand Pultrusion machine purchased on ebay. The machine's purpose, to manufacture fiberglass poles, requires a continuous process of pulling raw materials through a bath of resin, and then into a heated die where the resin will undergo polymerization.
Application Solution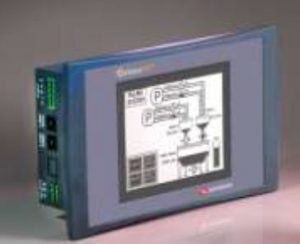 With capabilities such as serial communication, analogue, discrete and high speed inputs and outputs, the Unitronics Vision290™ seemed to be a perfect fit. Analog outputs were used to control the speed of the winder while analog inputs were used to monitor pressure. High speed inputs were needed to monitor speed and several thermocouple inputs were required for temperature control.
Benefit
As a bonus, the Vision290's™ built-in touchscreen HMI served as an advanced maintenance terminal for monitoring performance. Having the panel as an integrated part of the PLC allows it to easily draw the relevant data from the system.The Vision290™ PLC was also very attractive from a cost standpoint. All other PLC brand options were far more costly because of the unique I/O requirements. Matthew French, an electrical engineer at AMPS Industrial Controls Corp., says "The cost of other big brand PLCs would have been staggering whereas a single Snap-in I/O module from Unitronics did just the trick."
This is a customer success story from Unitronics.
Tri-Phase Automation is a distributor of Unitronics products in Wisconsin.
Contact Tri-Phase Sales or Get A Quote