1900,000 kWh of electricity saved per season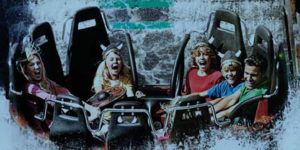 The Vikings River Splash is popular in LEGOLAND®. It also consumes more energy than nearly everything else in the amusement park.  This is why regulating the water flow in the attraction is of supreme importance.  The goal is to use only the necessary amount of water to send the guests on a wild ride in the tub-shaped boats.
"By installing Danfoss VLT 6172 132kW frequency converters on the two pumps of the ride we have reduced energy consumption. At the same time it is now easier to regulate the water volume because the frequency converter ensures that the pumps only circulate the necessary volumes of water", says Anders Christensen who works as an electrical technician at LEGOLAND.
Electricity consumption has been reduced by 190,000 kWh per annum, and at the same time it has become easier to regulate water flow.
Tri-Phase Automation is a Danfoss distributor in Wisconsin.
Contact Tri-Phase Sales or Get A Quote